---
Figure 21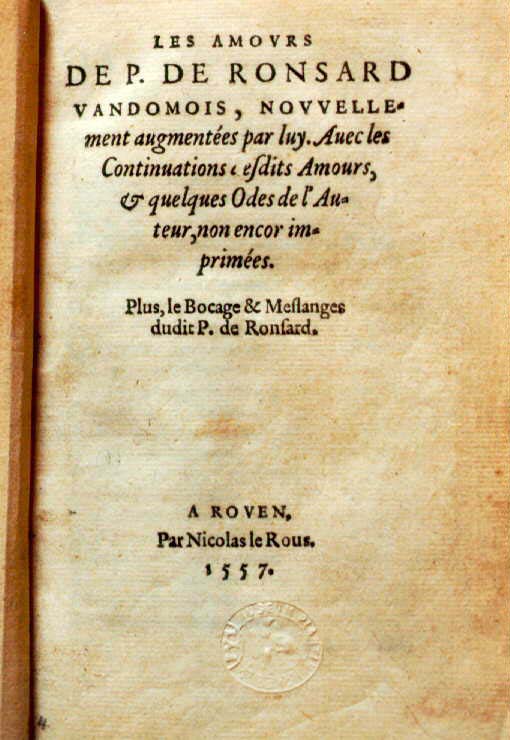 Title page of a re-edition (1557) of Les amours de P. De Ronsard.
© Antwerp, Museum Plantin-Moretus, R.55.II.
Ronsard wrote the Premier livre des amours and the Second livre des amours in 1552-3 and 1555-6, respectively. The first book, also known under the title Les amours de Cassandre, is a collecton of sonnets in elegant verses full of antitheses, written in honour of Cassandre de Salviati. These books made him the 'Petrarca' of his time. The Second livre des amours, written for the country girl Marie Dupin, breathes a more simple and pastoral atmosphere. Ronsard's oeuvre enjoyed success in France and abroad: in Antwerp his style was followed by Jan van der Noot.
---